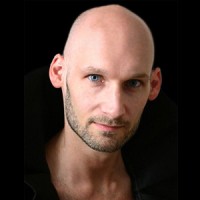 James Kinser is a Chicago-based multimedia artist. Combining performance and costume design, his work currently explores idiosyncratic expressions of identity that challenge the traditional male/female construct of gender. Previously, his work has addressed the relationship between the body, spirituality and sexuality, all topics which continue to be incorporated into his work.
Since 2009, he has been collaborating with photographer Niki Grangruth in the production of Muse, a series of photographs that challenge notions of beauty and gender through the reinterpretation of iconic works from art history.
James earned an MA (2005) in Interdisciplinary Art at Columbia College Chicago and a BA (1997) in Art Education and Fine Art from Bethany College in Lindsborg, KS.
---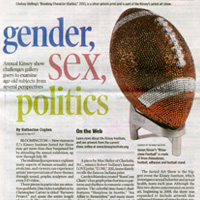 ---
In the Studio
Follow James on Twitter for real time updates on projects. Or view a complete artist resume of exhibitions and performances.