A series of collaborative works with photographer Niki Grangruth, Muse explores non-traditional concepts of beauty, gender, and the gaze. Each piece references and takes inspiration from iconic works from art history and inverts the traditional art-historical male artist/female subject relationship. Additionally, Muse explores gender expression outside of our common male/female binary construct.
Girl with a Pearl Earring (after Vermeer), 2009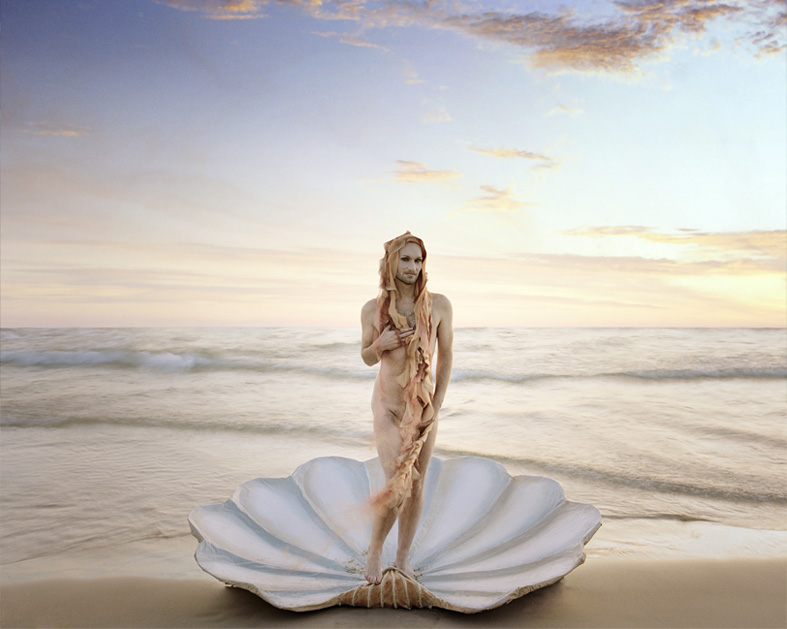 Birth of Venus (after Botticelli), 2009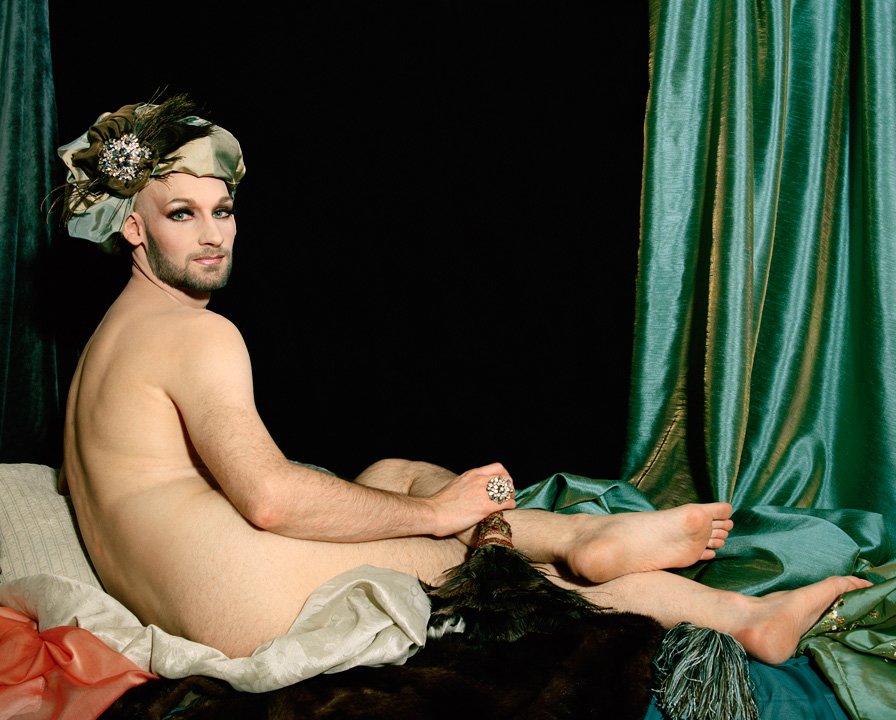 Odalisque (after Ingres), 2009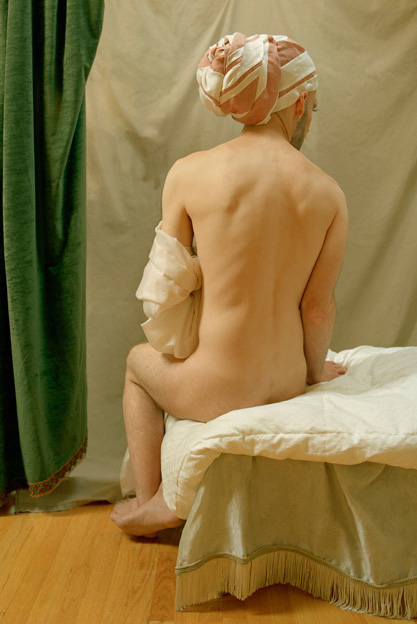 The Valpinçon Bather (after Ingres), 2010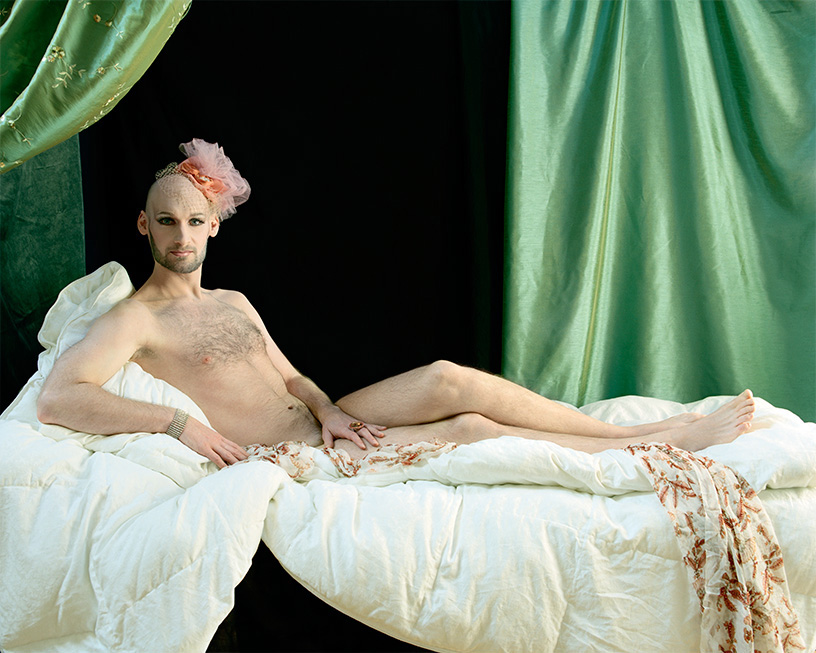 Olympia (after Manet], 2009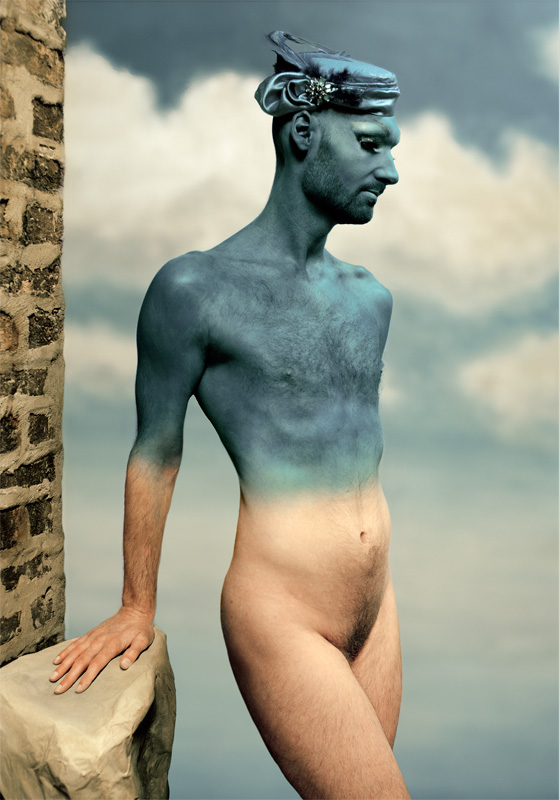 Black Magic (after Magritte), 2012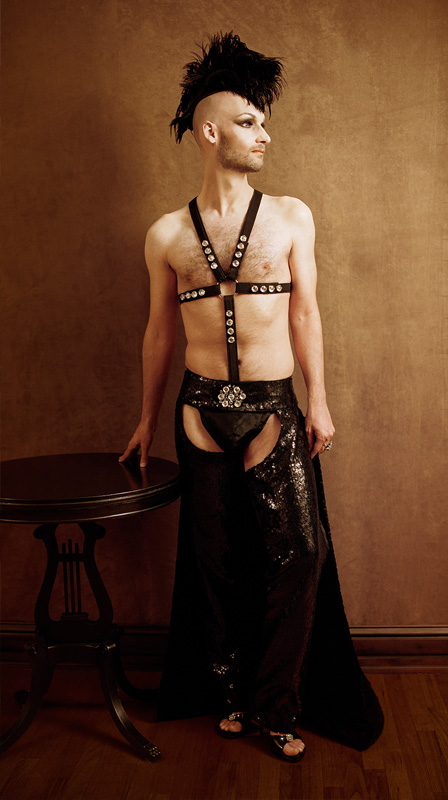 Portrait of Madame X (after Sargent], 2012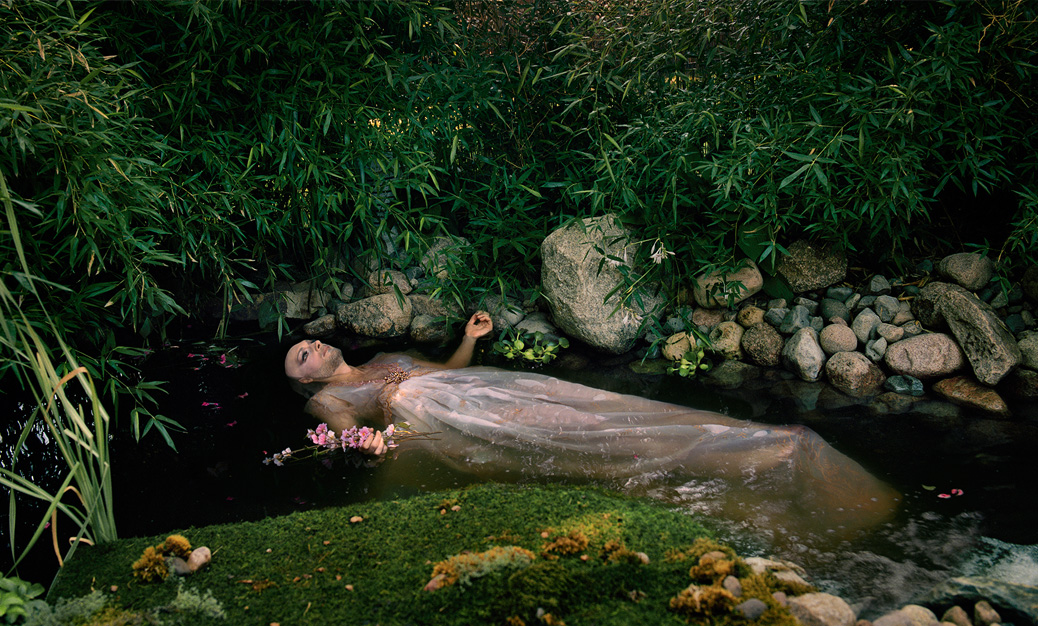 Ophelia (after Millais], 2013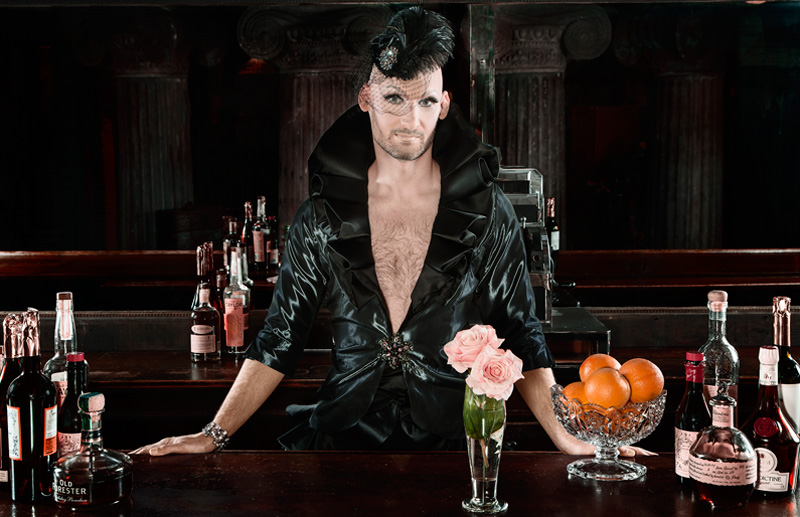 A Bar at the Folies-Bergére (after Manet), 2015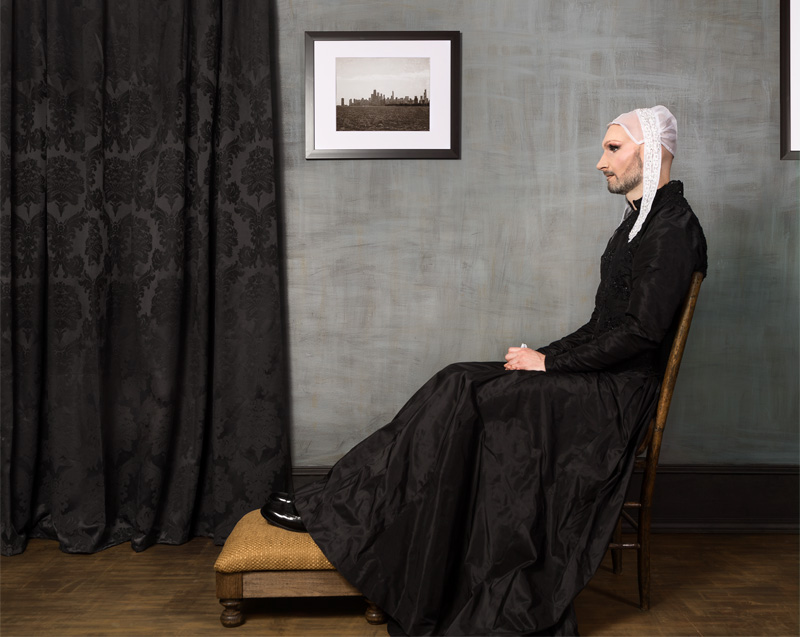 Whistler's Mother (after Whistler), 2015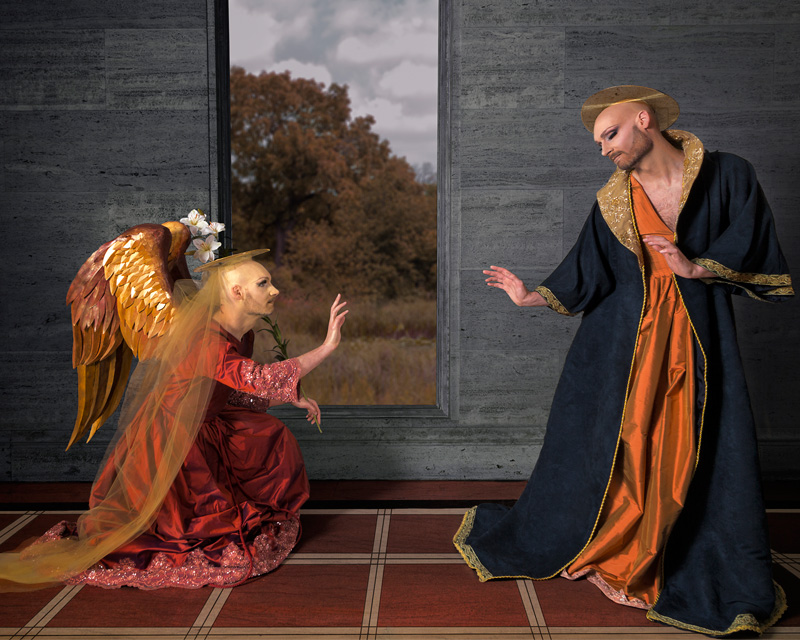 Annunciation (after Botticelli), 2015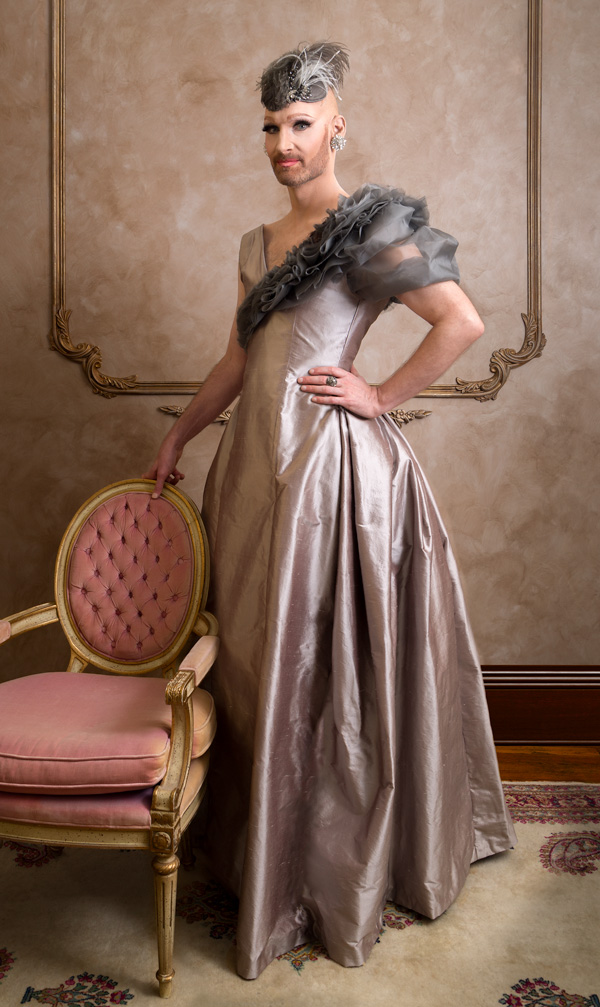 Mrs. George Swinton (after Sargent), 2017
Portrait of Adele Bloch-Bauer (After Klimt), 2017
View more in Body of Work ›
---
View the works from art history that inspired the Muse series.